Dana Charles Archibald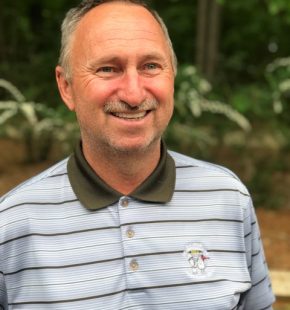 Position: President
Phone: (919)-608-1735
Email: dana@aviationfamilyfund.org
About Me
President & CEO of the Aviation Family Fund (AFF), a 501c3 non-profit fund he established to assist aviation families with financial help throughout chemical dependency treatment. Prior to his current title of Captain, Dana was Chairman for the Airline Pilots Association International (ALPA) Human Intervention & Motivation Study (HIMS) program, & Chairman of the FAA Advisory Board for HIMS. In this role, he represented approximately 100K commercial pilots in over 30 airlines. Dana is currently serving as a board member with Faces & Voices of Recovery in Washington D.C.
Education
Betty Ford Center, Hazelton Foundation, Blair SAP Training, NAADAC, Pilot Assistance Program (Canada) & 30+ HIMS seminars
Recognition
Airline Pilots Association International Presidential Citation Award, 2008
American Eagle Airlines dedicated aircraft
Speaking engagements worldwide (governments/airlines): Amsterdam, Australia, Brazil, Brussels, Canada, Dubai UAE & New Zealand
Panel Expert
Recovery Month (SAMHA) "Recovery in the Work Place" Sept, 2009
Presenter/Guest Speaker
2008 Aerospace Medical Association (ASMA) conference; Boston, MA
HIMS program interview, ABC News Feb, 2010
Regional Airline Association conference, Aug, 2010
Alcohol Anonymous (AA) International Convention SAT, 2010
SiriusXM "Doctor Radio" Nov 2012
Featured on CBS Sunday Morning Dec. 2017
Volunteer Activity
Captain, Make-A-Wish Foundation's Disney World Flight, 2002
An Embry Riddle Aeronautical University graduate, he has been employed with American Airlines & Eagle Airlines for over 29 years. Captain Archibald holds type ratings for the 737, 757, 767, EM145, in addition to a number of other smaller aircraft, and currently pilots internationally on the 737.
Specialties: Certifications;
Substance Abuse Professional- SAP
National Certified Addiction Counselor- NCAC-I
Labor Assistance Professional Certified- LAP-C