Karyn Rivera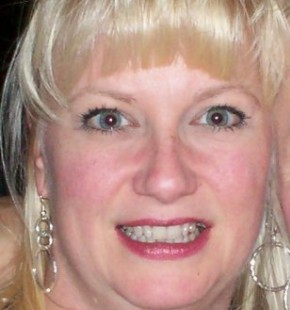 Position: Executive Secretary
Email: karyn@aviationfamilyfund.org
About Me
Karyn Rivera grew up in Westchester County, NY, where she gained her desire to follow a career in the service field. Guided by her high school advisor, Karyn followed the path of hospitality management even though her heart most wanted the adventure of being a flight attendant.
Twenty-five years later, Karyn has gained an immense amount of experience and knowledge in hotel and restaurant management. With positions in Front Office Management, Operations, Sales and Events, and ultimately, as Executive Assistant, Karyn has managed daily office functions, to planned events for 700 people (she did manage to become a Flight Attendant for a few years in-between!). In this role for the past fifteen years, Karyn has excelled at being the force behind the executive, always ensuring the t's are crossed and the i's dotted. Her organization skills are beyond measure, and she manages to juggle numerous tasks simultaneously without effort. Karyn excels at communication and has a unique and calming manner when dealing with people, whom she has faced first-hand in the hospitality industry for over two decades. She has been fortunate to advance her career to support National Executives, CEO's and CFO's of corporations, and will tell anyone that she loves what she does.
As Executive Assistant, Karyn willfully accepted leading community related efforts throughout Westchester, New York State and support of other national organizations. For many years, she was an avid sponsor of NCADD (National Council on Alcoholism and Drug Dependence), Make-A-Wish Foundation, Habitat-for-Humanity, SPCA, Lexington Center for Recovery, and now steps up as Secretary to the Aviation Family Fund (AFF), a cause she deeply believes in and is truly excited to be a part of.
Recently, Karyn moved from NY to NC, the home-base for AFF. She lives with her husband Peter, and Golden Retriever, Kirby, in Morrisville, NC. Her son is an airmen with the United States Air Force, and her daughter lives and works in NY. In her role as Secretary, Karyn's goal is to assist in having AFF recognized and supported throughout the aviation industry, nationally, and eventually, world-wide.