Marcia Archibald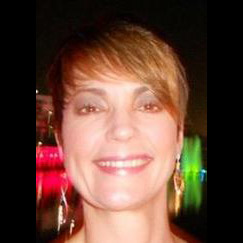 Position: Treasurer
Email: marcia@aviationfamilyfund.org
About Me
Originally from Massachusettes, Marcia Archibald is a business-minded individual, a loving Mom to her children, a devoted wife, and a master at juggling priorities. Marcia began her career woking with numbers in the late 1980's. She has held positions in corporate accounts payable, as well as spent a number of years in banking with a federal credit union.
Longing to share her caring nature, Marcia became a Flight Attendant for Busienss Express Airlines (BEX) in the mid-1990's and developed numerous relationships throughout the years she spent at BEX. When she met "the man of her dreams," she was married and it was time to settle in and raise her family. Marcia left BEX, but not her dreams of caring for others, and she took many of those long-lasting relationships with her.
While taking care of her children, Marcia attended school and obtained her Certified Nursing Assistant Certification (CNA). She proceeded to work part-time taking care of seniors within elderly communities, managing her family priorities, and preparing to relocate from Connecticut to North Carolina.
Upon arriving in Apex, NC, she passed her state CNA testing with a score of 100% and proceeded to immediately find employment. It soon became clear that her CNA days would have to be put on hold as her youngest daughter still needed her to be home at certain timeframes. Marcia didn't allow this to bring her down. In fact, she decided, in taking care of her own child, she could certainly take care of others and has been a respected, valued child-care provider ever since. Marcia continuously strives to reinvent herself when life throws her a curve-ball, and always manages to come out on top!
Marcia lives in Apex, NC with her husband, three children, and Newfoundland dog. She is committed to Aviation Family Fund as she has experienced addiction first-hand with a family member, and will use her finaincial skills as well as her nurturing to take on her role as Treasurer.